EXCLUSIVE CUSTOM
MONUMENTS FOR YOUR
BELOVED ONE
Grieving can be hard and overwhelming. Often, the last thing on our minds is what we will do with our loved one's remains. Custom monuments are a memorable way of commemorating and honoring the life of someone who has passed.
For grieving families, choosing the right type of monument for their loved ones can be difficult. At Forever In Stone, we understand the importance of creating a unique and special memorial that will reflect the personality and life of your loved one.
With many years of experience, we can design exclusive lines of monuments to fit your needs and budget, and we guarantee quality craftsmanship that will last for generations. Wether you're looking for personalized monuments, flat markers, bronze, or slant markers, you can trust we have you covered!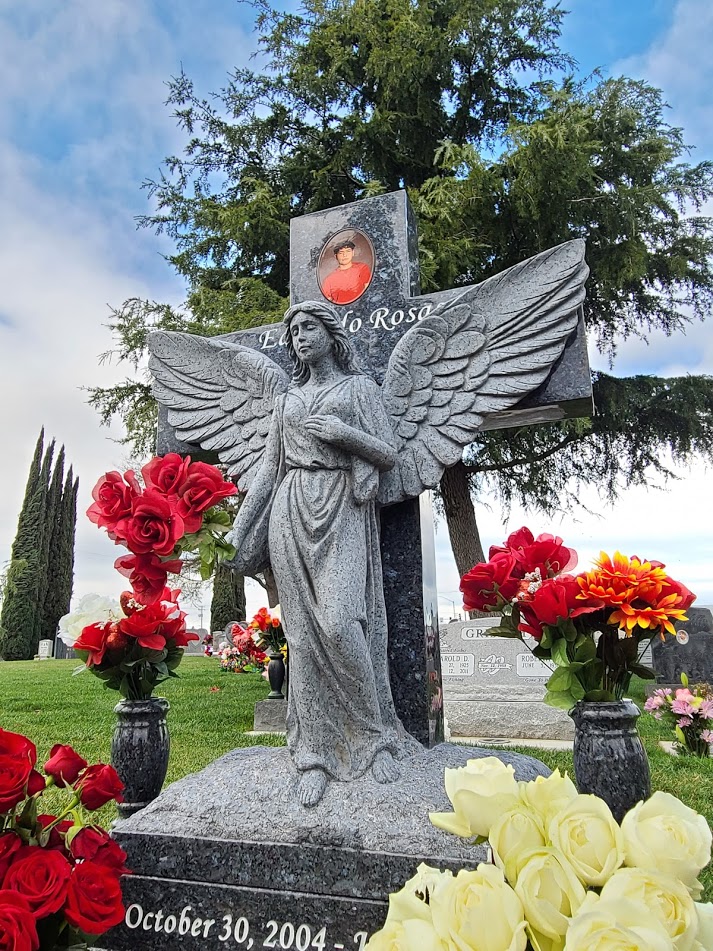 THE IMPORTANCE OF GETTING A
PERSONALIZED MONUMENT
Unlike traditional headstones or memorials, exclusive custom monuments are designed specifically for your loved one. You get to choose every detail, from the shape and size to the type of stone.
This allows you to create a monument that honors your loved one's life and memory. At Forever In Stone, we know that grieving is a process that takes time, and we want to partner with you to find the best way to honor your loved one.
We work with you to create a personalized monument that captures the life, personality, and spirit of your loved one. We stand by our workmanship, crafting memorials that last generations – ensuring your loved one is never forgotten.
WE OFFER DIFFERENT MATERIALS
Here are the materials you can choose from to build our memorials.
WE OFFER A VARIETY OF COLORS
Here are the colors we use to build our memorials.

WE ARE A MEMBER OF THE
MONUMENT BUILDERS OF
NORTH AMERICA
WE'LL GIVE YOU THE PERFECT MEMORIAL
MONUMENT!
If you are interested in creating an exclusive custom monument for your beloved one, At Forever In Stone, we are committed to bringing you the best in exclusive custom monument design. Our variety of headstones, materials, and colors ensure you'll receive the best possible results. We pour our quality craftsmanship and personalized service into every monument we make – satisfaction guaranteed.
We have you covered if you need signs, slant markers, a bench, upright, bevel, flat markers, concrete inscriptions, boulder designs, or even pet memorial headstones. With us, you'll find a simple process, a free quote, and a variety of colors, so don't hesitate to contact us today to learn more about our custom monuments!